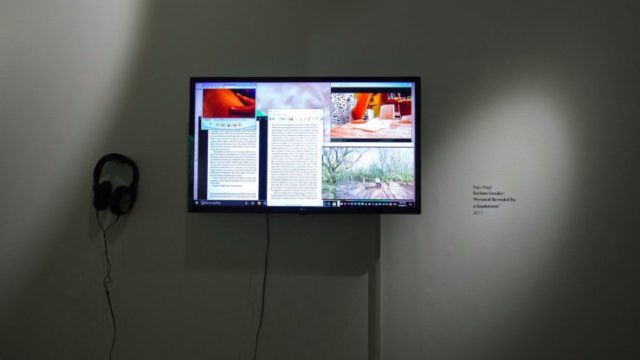 A Pyramid Revealed By A Sandstorm
Techno Gender : 'Pyramid Revealed By A Sandstorm' 7.17mins by Raju Rage screened at Transitional States 2017-2018, Transitions Film Fest Berlin 2018 and Artists Film International 2019 is an audio-video sonic collage focusing on the emotional impact of hormones on the body through self-injecting, surveillance and sensation. Bridging the gap between science, health, politics and art, it questions the role of hormones in social determination of sex and gender, binary ideas of gender and sex; and the innate inequality created by separating people into sexes. Inspired by Preciado's Testo Junkie, online testimonials and grassroots health activism, the video explores what it means to be an object/ subject as a racialized and gendered body.
Raju Rage 2017
Thanks to Pallavi Paul and Wysing Arts Centre
Supported by a Jerwood Visual Arts Artist Bursary
Copyright 2017
Screenings:
Studio Voltaire 2021
Artists' Film International, Whitechapel Gallery and Bonniers Konsthall, Sweden 2019
Transitional States (UK, Italy, Spain) 2018
If you wish to screen this audio-visual collage for your festival, exhibition, university or elsewhere there is a £100 fee or currency equivalent. Please email info@rajurage.com for screening queries.