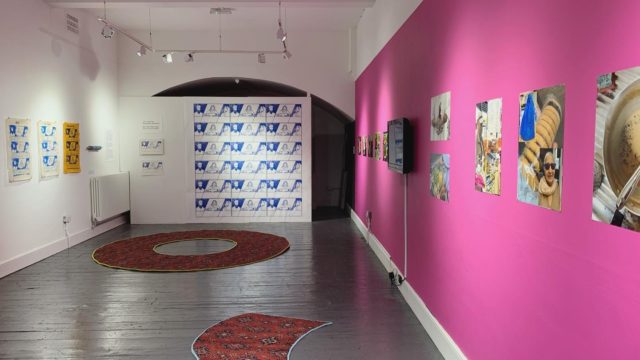 Recipes For Resistance
Recipes for Resistance
Sabba Khan, Jasleen Kaur, Navi Kaur, Yas Lime and Raju Rage
21 March – 2 May 2020 May 22 May- 25 June 2021
at Ort Gallery, Balsall Heath, Birmingham
Recipes for Resistance is an interactive multimedia art project which explores the politics of food and its relationship to migration, belonging, memory, culture, coloniality, gender, resilience, adaptability and resistance.
It functions as both a metaphor for and testimony to survival.
Long in the making, it initially started as a zine and has grown into a group exhibition of five artists: Sabba Khan, Jasleen Kaur, Navi Kaur and Raju Rage. Artist in residence Yas Lime will be creatively responding to the exhibition in its duration. The show includes video, photography, audio, illustration and sculpture, with a library of resources that explores food, migration and politics in nuance and complexity. The exhibition is a culmination of research, collection and relationship building by Raju Rage.
The exhibition also features a new publication of the same name produced by Raju Rage, which is a crucial element of the show, that spans poetry, testimonies, articles, cross generational conversations, interviews, illustrations, photography and recipes. It includes contributions from Raisa Kabir, Sabba Khan, Queer Masala, Nandini Moitra, Zarina Muhammad, Raju Rage, YSK Prerana, Vijeta Kumar, Edible Archives and WAH! Womxn Artists of Colour.
Some themes of the exhibition and publication are: allotments, foraging, migration, queerness, diaspora; anorexia and eating disorders; indigenous ingredients, edible archives, memory and body, cross generational conversations, legacy, community kitchens, coloniality, gender, caste, hybridity and fusion, and of course pleasures.
The exhibition and publication centre on South Asian voices, from South Asia and the diaspora, in an attempt to connect them better and platform issues of ethnicity, religion, caste and gender. The British South Asian identity and it's relation to food has often been flattened down and simplified, as can be witnesses with the British 'curry', when there are actually many complexities. There are much needed conversations to be had, in order to unpack these important issues. This exhibition also relates and connects to the legacies of South Asian culture and community in Birmingham (as well as other parts of the UK) of which there is a considerable heritage. The exhibition and publication carve 'conversations' between South Asian creative producers who are engaging with culinary themes but are exploring them differently.
The title of the publication, exhibition and project Recipes for Resistance is inspired by a quote by Almah LaVon (2015):
"Just the other day I was reading that resilience is an ecology more than it is an individual trait or possession. If so, dreaming together can weave the context for our healing. That is: a container, an atmosphere, a potentiality. Not transcendence. In fact, I'm not sure how much we're breaking free of personal/collective trauma as much as we're brewing adaptogens, recipes for resistance, a kiss and a fist."
About the artists
Raju Rage has a theirstory in activism, self and collective organised queer/ transgender/ people of colour movements and creative projects in London and beyond from which their politics and works draw on and from. They explore the spaces and relationships between dis/connected bodies, theory and practice, text and the body and aesthetics and the political substance. They are a member of Collective Creativity arts collective, A Peoples Art Collective and a creative educator with an interest in radical pedagogy.
Navi Kaur is an artist and educator based in Birmingham. Navi works closely with her paternal grandparents to better understand her own heritage and culture through feelings of displacement in organised environments and highlights the importance of celebrating cultural diversity through cross collaboration. Inspired by an archive of family photographs found in her grandparents' home, she produces work in response to the lives they have built here in the U.K, encompassing their Sikh faith and daily regimes, working predominantly through the processes of digital photography, film and installation.
Jasleen Kaur is an artist living and working in London. Her work is an ongoing exploration into the malleability of culture and the layering of social histories within the material and immaterial things that surround us. Her practice explores diasporic identity, personal and colonial histories. She works with sculpture, video, sound and writing.
Recent and ongoing commissions include Wellcome Collection, UP Projects, Glasgow Women's Library, Market Gallery, BALTIC Centre for Contemporary Art, Eastside Projects and Hollybush Gardens. Her work is part of the permanent collection of Touchstones Rochdale, Royal College of Art and Crafts Council.
Sabba Khan is an architectural designer and graphic novelist. Her work is an exploration of first world city life as a second generation Azad Kashmiri Muslim migrant. She explores themes of belonging, memory and identity underpinned by philosophical and psychotherapy concepts that explore the nature of self within and outside of the collective. Using a hybrid of text and visual commentary, she sits at the intersection of visual storytelling, poetry, and spatial form. Her forthcoming graphic novel is due for release in 2021 by Myriad Editions.
Yas Lime is a non-binary, brown, working class artist-curator. They enjoy putting on shows in existing community spaces while tending to their ever evolving visual arts practice. Most of the work they create is thanks to their mum. Yas' mottos include "art is for everyone" and "eat the rich."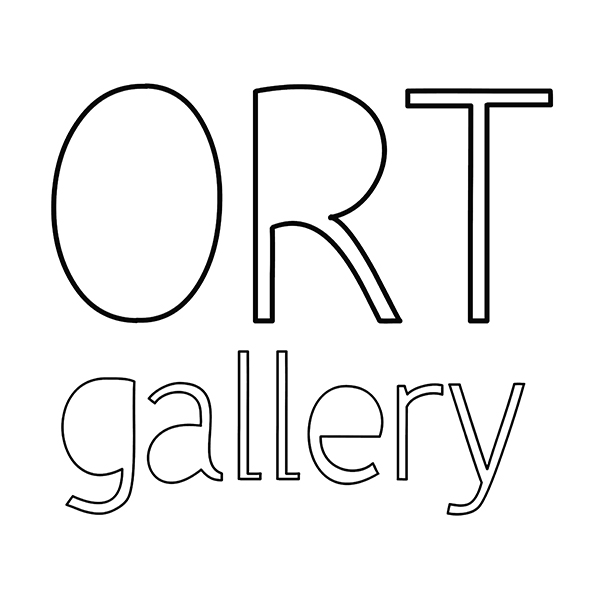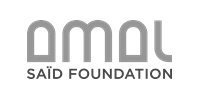 For more information on the exhibition and creative producers work https://ortgallery.co.uk/exhibitions/recipes-for-resistance/
Creative responses by Cairo Clarke, Priya Jay and Raj Goody
Recipes For Resistance: Exploring South Asian Identities Through The Prism Of Food