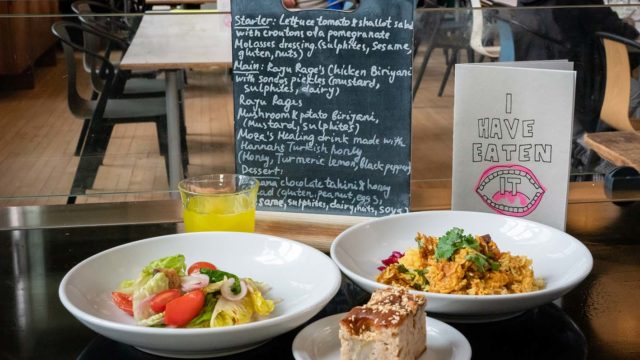 I Have Eaten It
I Have Eaten It explored food politics, production systems, and consumption. The project title references the story of artist John Latham's 1966 'happening', where he invited students to dismember a library copy of Clement Greenberg's Art and Culture, at the time a tome on how to best make art.
Co-curated by Open Space Founding Director Huma Kabakcı and Artist Laura Wilson, I Have Eaten It is a 4-week kitchen takeover at Refettorio Felix, a charity based at St. Cuthbert's Centre in West London providing creative experiences around food for vulnerable people. Over this period, we created a tailored weekly meal using seasonal, and waste food, with recipes or ingredients, contributed by 9 international artists:
Moza Almatrooshi, Sondos Azzam, Lauren Godfrey, Charles Harrison, Hannah Lees, Raju Rage, Nora Silva, Laura Wilson & Caroline Wong
The evolving menu and culinary experience was accompanied by a programme of public events including Memory Foam: an artist-led bread-making workshop, a public screening and Sound Bites, a series of radio interviews In partnership with RTM.FM, a community radio station run by TACO!. The project will also host a fundraising dinner cooked by renowned chef Chef Ramael Scully and artwork sales, with proceeds going towards Refettorio Felix.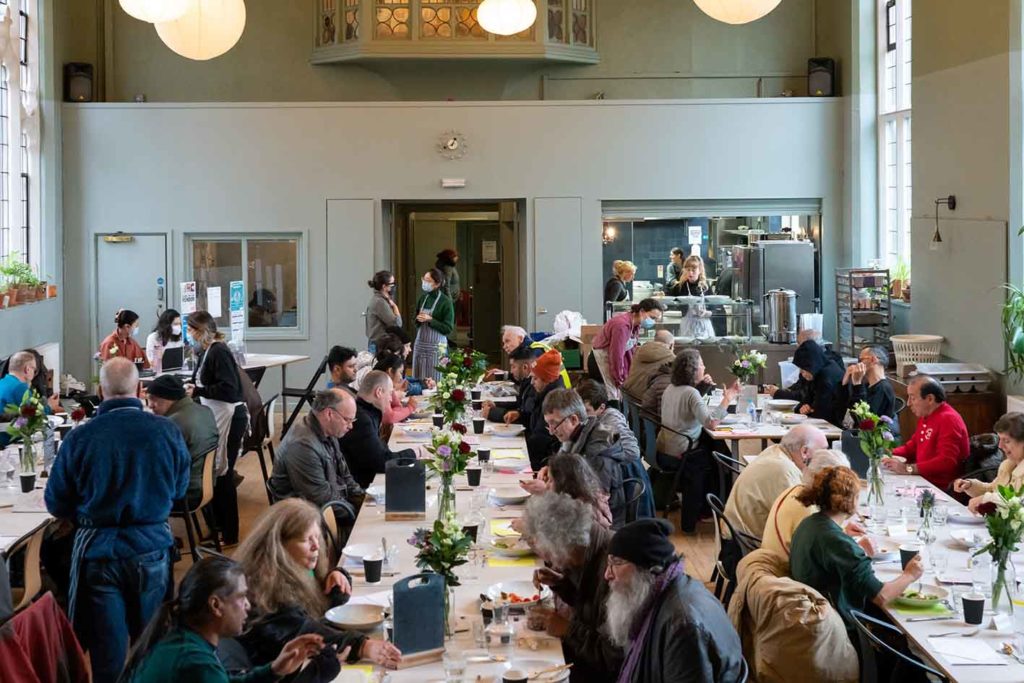 Publication: https://www.openspacecontemporary.com/wp-content/uploads/2022/04/IHE-Publication.pdf