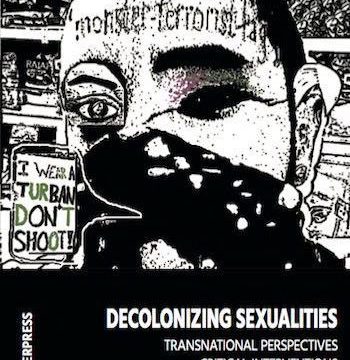 Decolonising Sexualities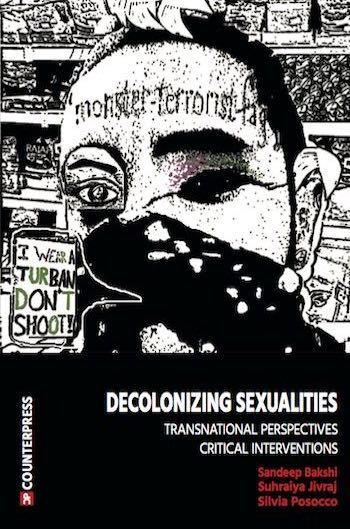 Decolonizing Sexualities: Transnational Perspectives, Critical Interventions contributes to the critical field of queer decolonial studies by demonstrating how sexuality, race, gender and religion intersect transnationally. The volume maps some of the specifically local issues as well as the common ones affecting queer/trans people of colour (qtpoc). The contributions are not delimited by traditional academic style but rather draw on creative inspiration to produce knowledge and insight through various styles and formats, including poetry, essays, statements, manifestos, as well as academic mash-ups. Queering coloniality and the epistemic categories that classify people means to disobey and delink from the coloniality of knowledge and of being. At this intersection, decolonial queerness is necessary not only to resist coloniality but, above all, to re-exist and re-emerge decolonially.
The volume is more than timely. First, it contributes to the field of decolonial queer theory, second it offers a transnational approach, third it never seeks to fix categories, and finally, and more importantly, it is centred on narratives of solidarity and alliance which are so important today in a world under the assault of financial capitalism, new politics of dispossession and colonization, and new politics of division and fragmentation.
— Françoise Verges (Chair Global South(s), College d'études mondiales, Paris)
The brave and thoughtful pieces in this book span across "intellectual" and "artistic" categorisations, and together make an important contribution not only to the field of sexuality/queer studies, but also to the ongoing battle to keep such studies from racist cooptation.
— Sarah Keenan (Lecturer in Law , Birkbeck, University of London)
The range and depth of these contributions make this an invaluable resource for students and researchers alike. Above all, these essays highlight the fact that we can no longer ­assume or theorize an LGBT identity or politics that is constituted outside of racialization, coloniality, place and time.
— Momin Rahman (Professor of Sociology, Trent University, Canada)
In a world in which colonialism and neocolonialism make their marks on sexuality as well as race and class, this rich volume shows that decolonial thinking and doing cannot be done without an attention to queer politics.
— Roderick A. Ferguson, Aberrations in Black: Toward a Queer of Color Critique