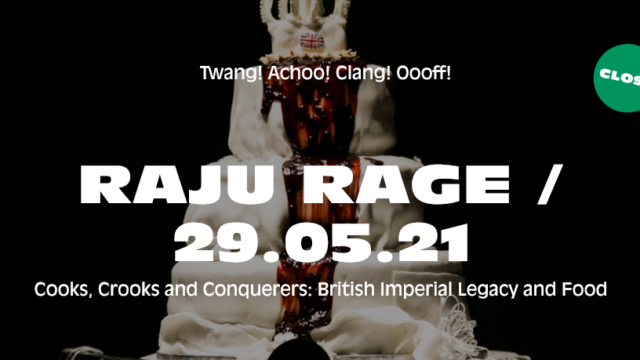 Cooks Crooks and Conquerers: British Imperial Legacy and Food Podcast
Commissioned by Taco! for Estuary Festival 2021 aired on RTM.FM
Raju Rage * A Recipes For Resistance Production * presents a 1 hour broadcast in 5 parts, featuring Zinzi Minott.
This programme was commissioned and broadcast as part of the Estuary Festival 2021
This audio piece is a complex culinary exploration of British Imperial legacy, exploring personal accounts of The Commonwealth and African, Caribbean and South Asian migration and diaspora, history and research into the colonial trade of the East India Company and British systems of slavery, trade of spices, sugar and coffee, the un/flattening of the 'curry' and its complexity, and the ongoing impact of British Imperialism on our health and well-being.
Part 1 History of British Imperialism
Part 2 'Curry', East India Company and the Spice Trade
Part 3 Sugar and Slavery, Coffee and Colonialism
Part 4 Creative Explorations of Coloniality
Part 5 Britain 1960's onwards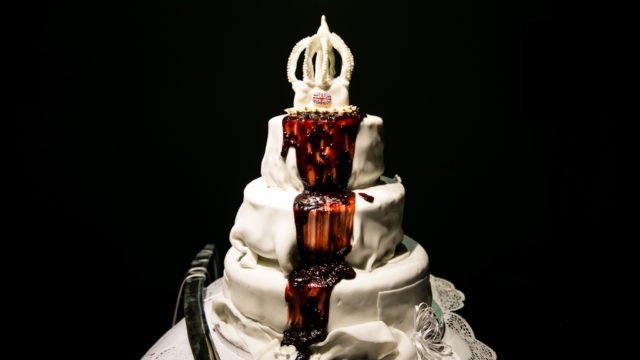 Raju Rage is a south Asian diasporan, born in Kenya, raised in London UK and living/working beyond. They explore the spaces and relationships between dis/connected bodies, theory and practice, text and the body and aesthetics and the political substance. They are a visual artist, member of Collective Creativity arts collective, are a creative educator and independent scholar with an interest in radical pedagogy. Raju has trained as a pastry chef and baker, worked in several community kitchens and been part of a baker's collective. Previous projects 'Loot' and 'Let There Be Cake/May One Without Hunger Lift the First Knife' explore British colonial and imperial legacy. Their current project is entitled Recipes For Resistance (which takes the form of an exhibition, publication and workshops).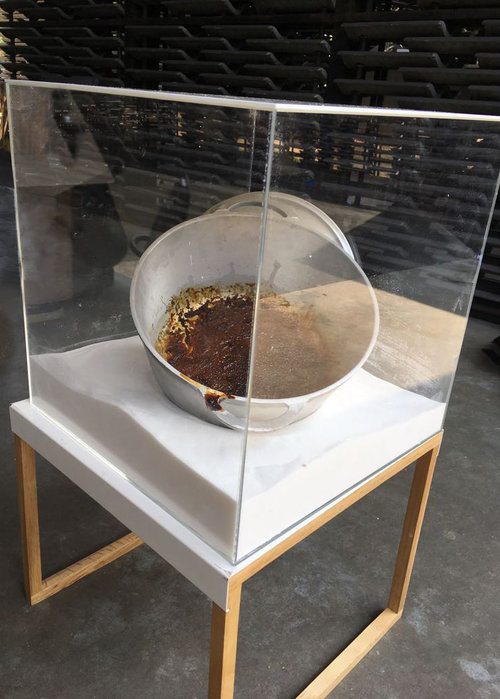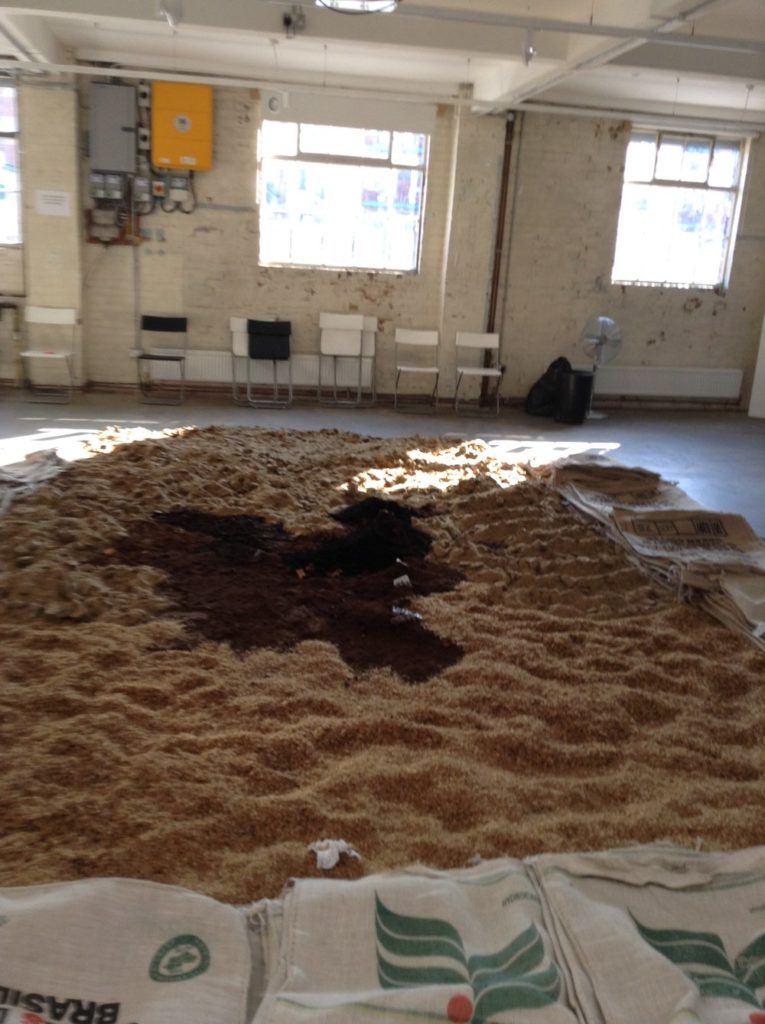 Zinzi Minott is interested in the space between dance and other art forms, and though her practice is driven through dance, the outcomes range from performance and live art to sound, film, dances and object-based work. She seeks to complicate the boundaries of dance and the place of black female bodies within the form. Her work explores how dance is perceived through the prisms of race, queer culture, gender and class. TYPE 2 is an ongoing investigation focusing on legacies of sugar as it affects Anglophone Caribbean islands and descendants. TYPE 2 is a series of work formed of sound, live and digitalised performance which can manifest individually and together. FLAT WHITE, a result of Yinka Shoninbare's and Guest projects' artist residency with the QTIPOC artist project, is a dance, film and art installation, which investigates the colonial history and contemporary globalisation of coffee in relation to the politics of the body.