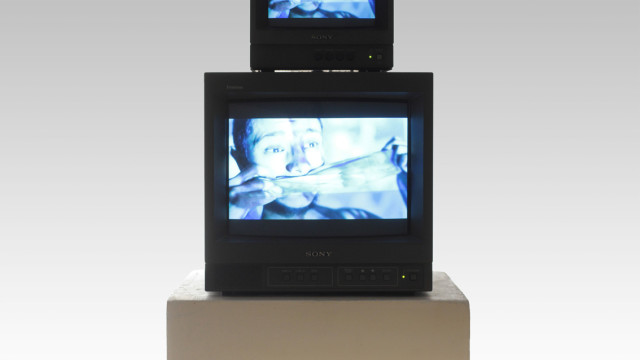 Project/ed at Opposite Fields
In April 2015 Project/ed was exhibited and screened at Opposite Fields in London at the Brents Artists Resource. Opposite Fields is a container for moving image, code and sound artists exploring new and existing concepts and ideas. The exhibition presented work from analogue and digital artists experimenting with film, video, sound, photography and interactive art forms.
I was pleasantly surprised at the quirkiness in which my work had been displayed on old TV sets by Michael Speechley the curator. In fact he whole exhibit had been curated in a way that really lended itself to the experimental form it was showcasing and not just a screened on a wall in a white gallery space. I heard that the gallery, in an area where I had actually grown up in in the 80's, had been a sweatshop and so my moving image narrative that focuses one aspect on the politics of cloth in labour migration seemed very appropriate for this setting.
I am pleased with the way the video art took on a 3D form contained in a box, that it is trying to break out of/from. this captured the themes of the work very well.
(Click to enlarge image)
Apr 2015