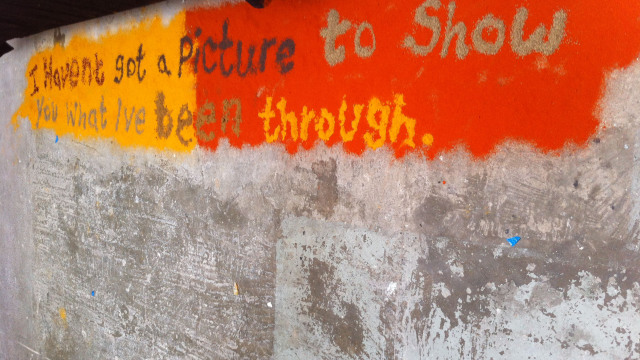 The Politics of Cloth
QTIPOC Arts Group Residency and Showcase at Guest Projects London: 15 -21st Sept 2014
Art residency and showcase, The dilemma of the diaspora to define: multidisciplinary assemblages & the politics of cloth on South Asian Fem-inist, Queer and Trans bodies. A collaboration with Raisa Kabir, (including solo works).
The Politics of Cloth on South Asian Queer and Trans bodies. A collaboration between Raju Rage and Raisa Kabir
There is More at Stake Than Just 3 metres of Cloth.
Communicating the transitions and migrations of turbans from North India/ Panjab via East Africa to Britain, Raisa Kabir weaving on a loom, crafting cloth conceptually created by Raju Rage, who 'performed' embodying this cloth, with their complex migration narratives, on their non-conforming queer-transgender body.
(weaving loom, projection, images, text, sculptural objects, soundscape, cloth)
Video documentation of performance: